Court Research Solutions
Strengthen your court research workflow
A Complete Suite of Court Research Solutions
Background screeners need a court research partner who can mitigate the risks of court data reliability, customer churn, and high overhead. Our court solutions use automation at the primary source to give clients reduced complexity, a platform to grow their business, and multiple levels of service that help drive accuracy, efficiency, and cost savings. CRAs turn to these solutions of choice for nationwide public record research. This complete suite of Court Research Solutions provides an unmatched combination of automation, flexibility, and scale, giving CRAs a one-source solution for public record research in all fifty states.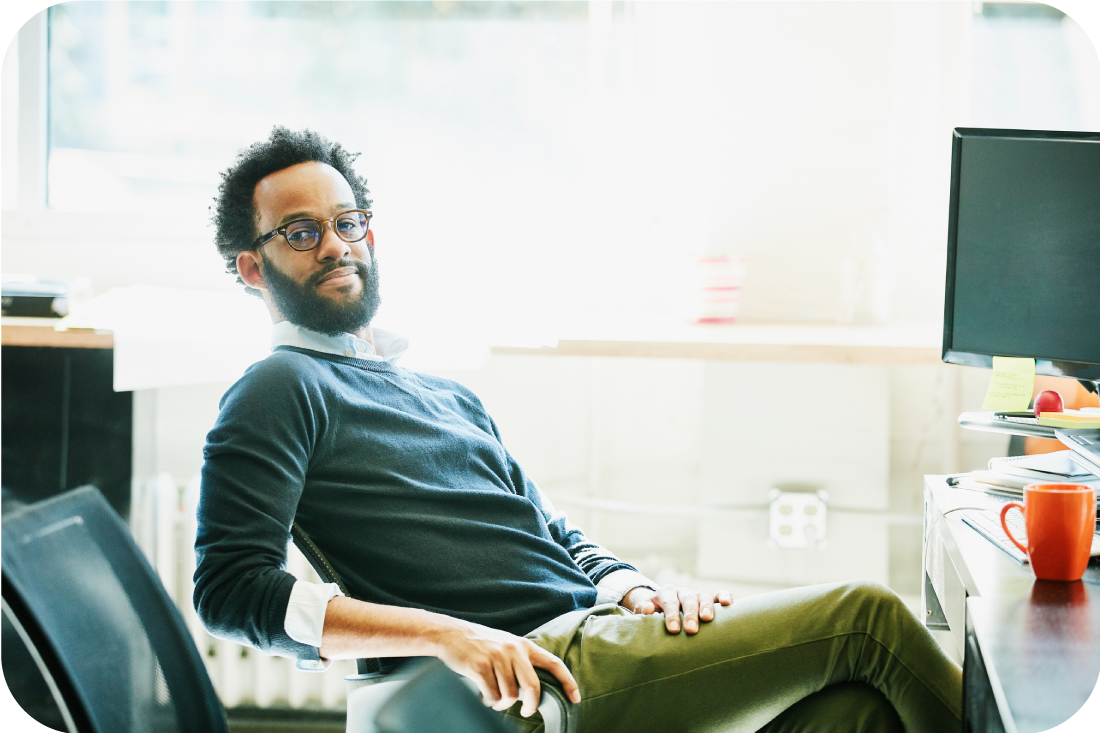 Why Choose Court Research Solutions?
Automation
Court Data is powered by Synaptec™, automating record retrieval.
Multiple service levels and nationwide coverage give you a foundation to grow your business.
Partnership
Our team is here to support your goals. We succeed when you succeed.
Integrations
Integrated with the industry's leading platforms.
Service Levels
As part of our Court Research Solutions, we deliver multiple level options for both Court Data Retrieval and Court Research offerings as outlined below.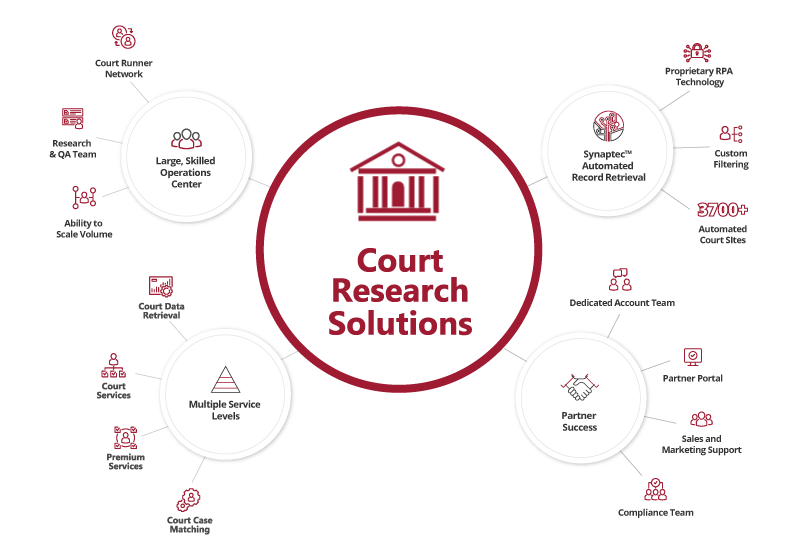 Ready to Learn More?
Contact us today if you're interested in using Court Research Solutions as part of your court research workflow.